AURORA : Three Pieces for 3 flutes on Morning Themes
AURORA : Three Pieces for 3 flutes on Morning Themes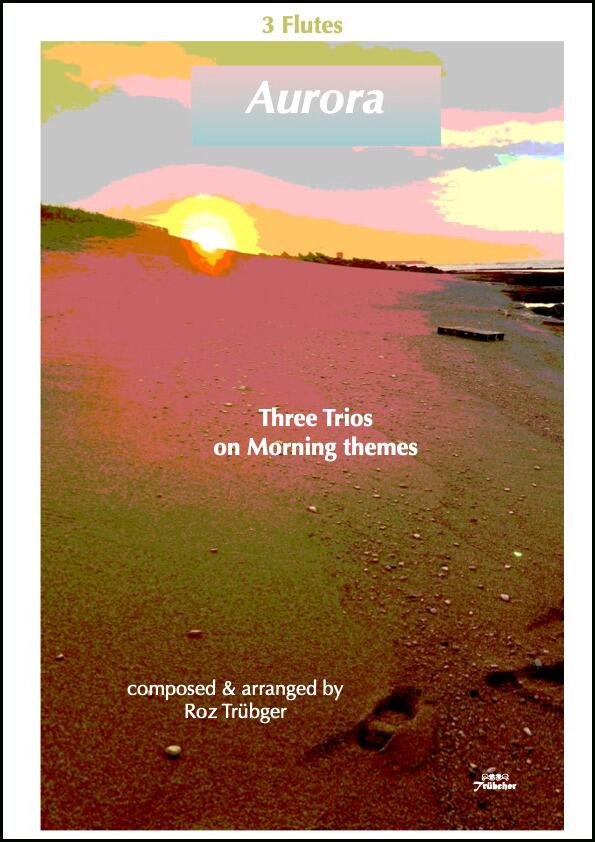 AURORA : Three Pieces for 3 flutes on Morning Themes
---
Earn 0 reward points
---
Instrumentation: 3 flutes
composed and arranged by Roz Trubger
Difficulty Level: easy to intermediate [ UK grades 2 - 4 ]
Genre: Easy Listening & fun
includes: Morning ( Grieg )
979-0-708209-13-3
an enchanting collection of compositions arranged and composed by Roz Trübger, perfect for players of all levels, from early learners to intermediate players, and offers a delightful listening experience that is both easy and fun to play. 
This collection features three stunning compositions, all based on morning themes. The first piece is the famous "Morning" by Grieg, a timeless melody that has been beautifully arranged for three flutes. The second piece, "Aurora," is composed in a style reminiscent of classic Disney melodies, transporting the listener to a world of magic and wonder. Finally, "Early Morning Raggle" is a delightful mashup of English Folk Tunes plus Pachelbel's Canon, bringing together timeless melodies in a fresh and exciting way. 
Roz has arranged and composed each piece with great care, ensuring that they are easy to play while still offering a satisfying result.  Whether you're a beginner or an intermediate player, "Aurora" is the perfect addition to your repertoire. So why not treat yourself to this delightful collection today and experience the magic of morning themes like never before!
Morning - Grieg arr. Trubger
Aurora - Trubger
Early Morning Raggle - Mash of English Folk Tunes arr. Trubger
PDF = 12 pages (score & part)