Four Dances from Suite in B minor. (BWV 1067) by J.S. Bach - flute & piano/ fl.2
Four Dances from Suite in B minor. (BWV 1067) by J.S. Bach - flute & piano/ fl.2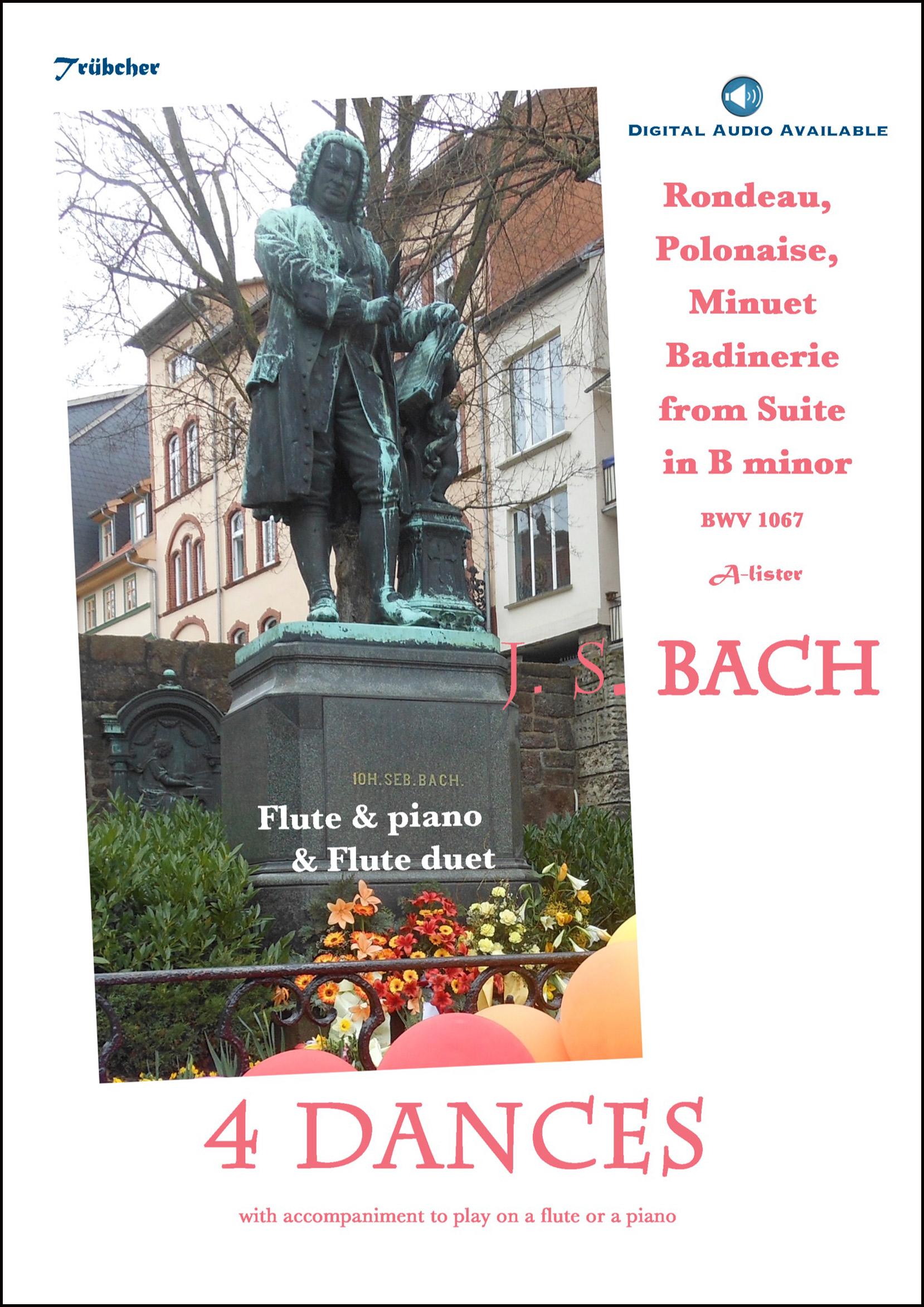 Four Dances from Suite in B minor. (BWV 1067) by J.S. Bach - flute & piano/ fl.2
---
Earn 0 reward points
---
Contents:

(1) Rondeau (2) Polonaise (3) Minuet (4) Badinerie

Composer: BACH, Johann Sebastian (1685 - 1750)
Instrumentation: flute & piano /or flutes 1 & 2

Difficulty Level: 

intermediate - advanced [ UK grade 3 - 8 ]
Duration: (1) 2:00 (2) 3:40" (3) 1:20" (4) 2:00 [approx]
Arranger: R. Trubger

Genre: 

Baroque
979070-8082-15-6
If you want to play some of the pieces best loved by flute players, select these four dances from Bach's famous Suite in B minor (BWV 1067), also known as the Overture in B minor /H moll. Staple repertoire of every flute player
Badinerie: Famous music, fun and popular - it's even known as a ring tone!
Minuet: is graceful with lovely harmony, and makes a good contrast to the Badinerie.
Rondeau: is tuneful and fun to play.
Polonaise: the variation looks hard but it's not !
The included flute duet* is the special feature of this edition, allowing the work to be performed by 2 equal flutes with or without a piano.
*in the duet version, flute 1 has the complete flute solo, while the accompaniment is compressed into a single line for the flute 2.
SAMPLE:


Contents:

flute solo, piano part, flute duet version
PDF =
MP3 file size =  3 - 7 MB