Marija Esih : Where the Wind Goes...
Marija Esih : Where the Wind Goes...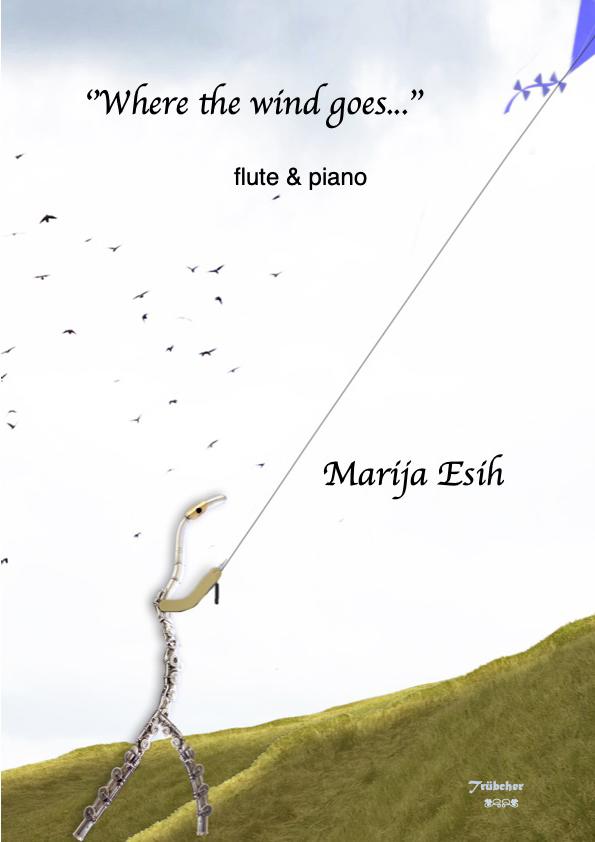 Marija Esih : Where the Wind Goes...
---
Earn 0 reward points
---
Instrumentation: flute & piano
Composer: Marija Esih
Difficulty Level: Advanced [ UK grade 7 - 8 ]
Duration: 3.45 mins
Genre: lyrical with extended techniques
979-0-708209-02-7
Recommended. Great for competitions, as it uses extended techniques wrapped into a lyrical style.
The composer says: 'Where the wind goes… '  was composed in the summer 2021 for my pupil Josip Rudelic. It uses many contemporary techniques, such as singing and playing, multiphonics and tremolos because it was originally intended for him to play in competitions. The title of the piece is inspired by one verse from the poem Wind On The Hill by A.A. Milne.
Wind on the Hill
No one can tell me,

Nobody knows,

Where the wind comes from,

Where the wind goes.
Marija Esih is another to join the growing ranks of Croatian and female composers, who are adding very likeable and worthwhile pieces to the repertoire for flute and piano. Marija really understands how to write effectively for the flute, as she is both a performer and a teacher, and this work, which was awarded the Second Prize at the USA Music Composition International Competition (June 2021), will make a very good item in a recital programme, or enjoyed by an advanced student as it offers teaching/learning opportunities in both technique and phrasing.


Printed edition comprises separate flute part and piano part.
PDF = 18 pages