MINASI, Antonio - Grand Quartet in A (four flutes)
MINASI, Antonio - Grand Quartet in A (four flutes)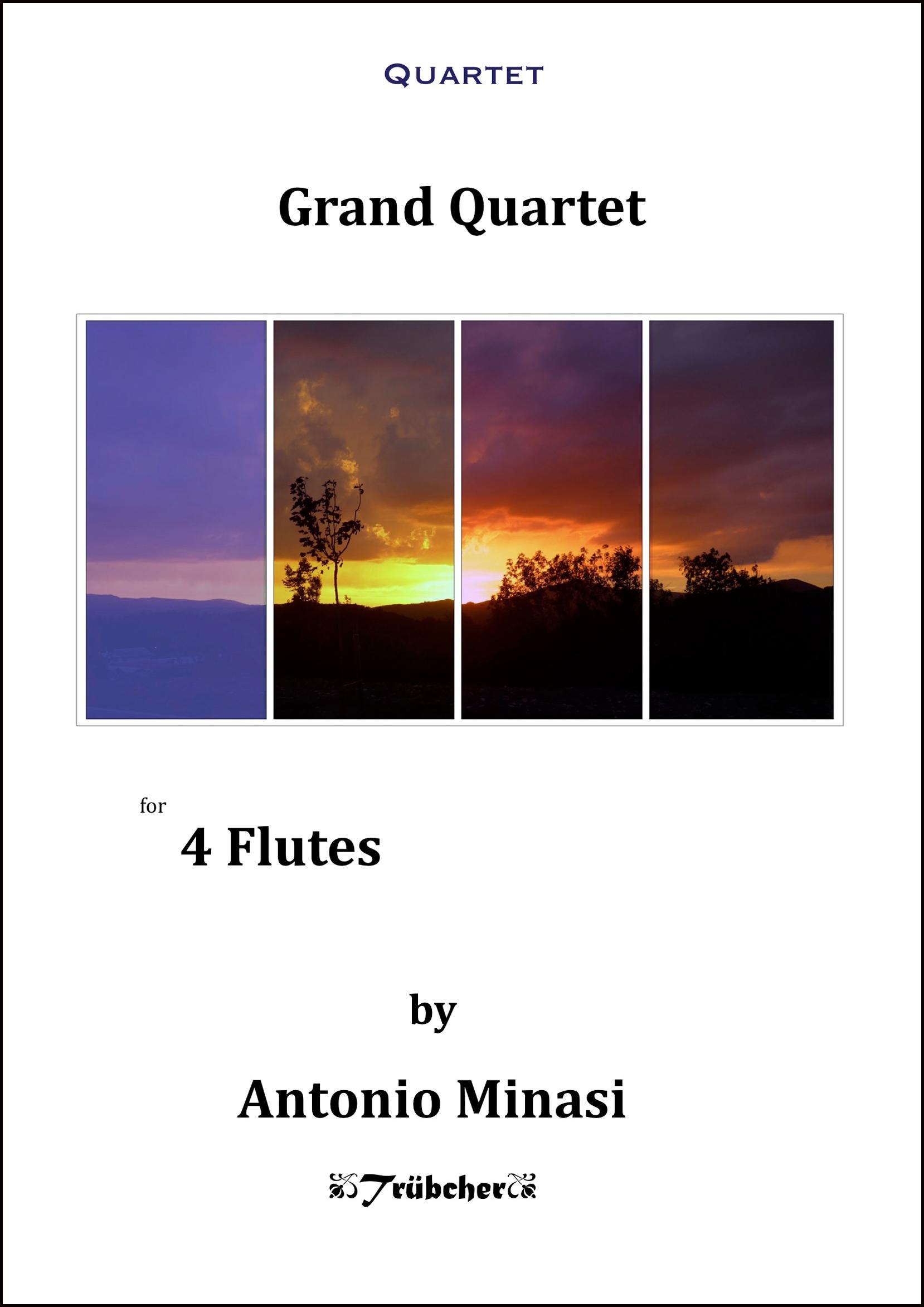 MINASI, Antonio - Grand Quartet in A (four flutes)
---
Earn 0 reward points
---
Instrumentation: 

four flutes
Composer: MINASI, Antonio (c.1815 - 1870)
Movements: 1) Largo. 2) Moderato. 3) Adagio. 4) Scherzo. 5) Rondo.

Difficulty Level:

advanced [ UK grade 7 - 8 ]

Duration: 

c. 45:00"

Genre: 

Romantic
979070-8135-34-0
A substantial work that could fill an entire half of a concert. Alternatively, it is possible to perform the 2nd movement as a stand alone piece lasting approximately 10 minutes. Minasi dedicated this quartet to the Birmingham Flute Society (founded 1856) of which he was an honorary member. It is intriguing to note that he clearly knew the strengths of the players for whom he was writing: Flute 1 has the most difficult passages, Flute 2 has the high notes, Flutes 3 & 4 work together with flute 3 appearing to be a slightly more able player, and Flute 4 being trusted with the low notes.
SAMPLE:


A longer audio extract is available at Soundcloud

Antonio Minasi was an exceptionally gifted flute player who performed in public from the age of 5 years.