Stanhope - Concerto for Piccolo (2013) - piccolo & piano
Stanhope - Concerto for Piccolo (2013) - piccolo & piano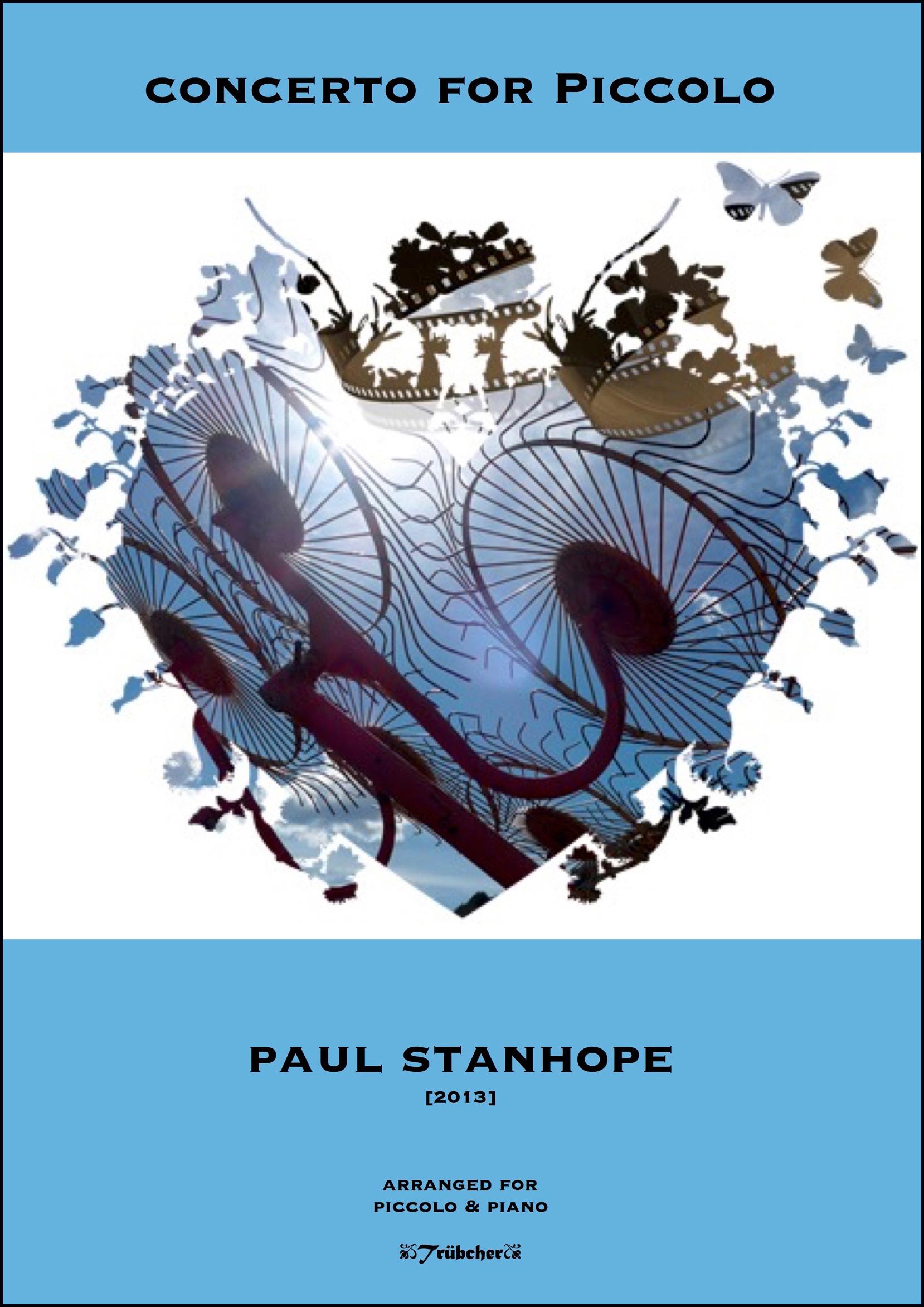 Stanhope - Concerto for Piccolo (2013) - piccolo & piano
---
Earn 0 reward points
---
Movements: (1) Hymn (2) Wheels within Wheels
Composer: STANHOPE, Paul (b. 1969)

Instrumentation: 

piccolo & piano

Difficulty Level:

advanced [ UK grade 8 - 9 ]

Duration: 

(1) 11.00"  (2) 9:50"

Genre: 

Contemporary
979070-8135-25-8
Review by Blair Sanderson (AllMusic): 'brilliantly scored and written in a kind of neo-tonal style in which the music is highly active and freely dissonant, while having strong connections to traditional scales and modes, as well as tonal regions'.
Roz's notes: a magnificent c.21st century concerto for piccolo by the award winning Australian composer, Paul Stanhope. Piccolo players will delight in its technical challenges, without the need for any special techniques apart from flutter tonguing.
Composed in two movements of inverted symmetrical shapes, the first is titled Hymn and contains fragments of the famous tune by John Ireland Love Unknown. Something between a Chorale Prelude and a set of variations, this movement moves between lyrical expression and jagged dance-like figures. The second movement is a Scherzo called Wheels Within Wheels referring to the speed of our digital age as well as referring to the multiple rhythmic layers in a movement which is marked Funky and Fleet-Footed. Replete with colourful orchestration and an extended solo cadenza in the middle.
* This piccolo concerto was first performed by Andrew Macleod with the Melbourne Symphony Orchestra, conducted by Benjamin Northey in June 2013 and is available as a CD and to download. The video features the alternate Chamber Orchestra version.