GRAEFF, J.G. - Sonata in G (c.1790) for flute & piano [sheet music & play-along]
GRAEFF, J.G. - Sonata in G (c.1790) for flute & piano [sheet music & play-along]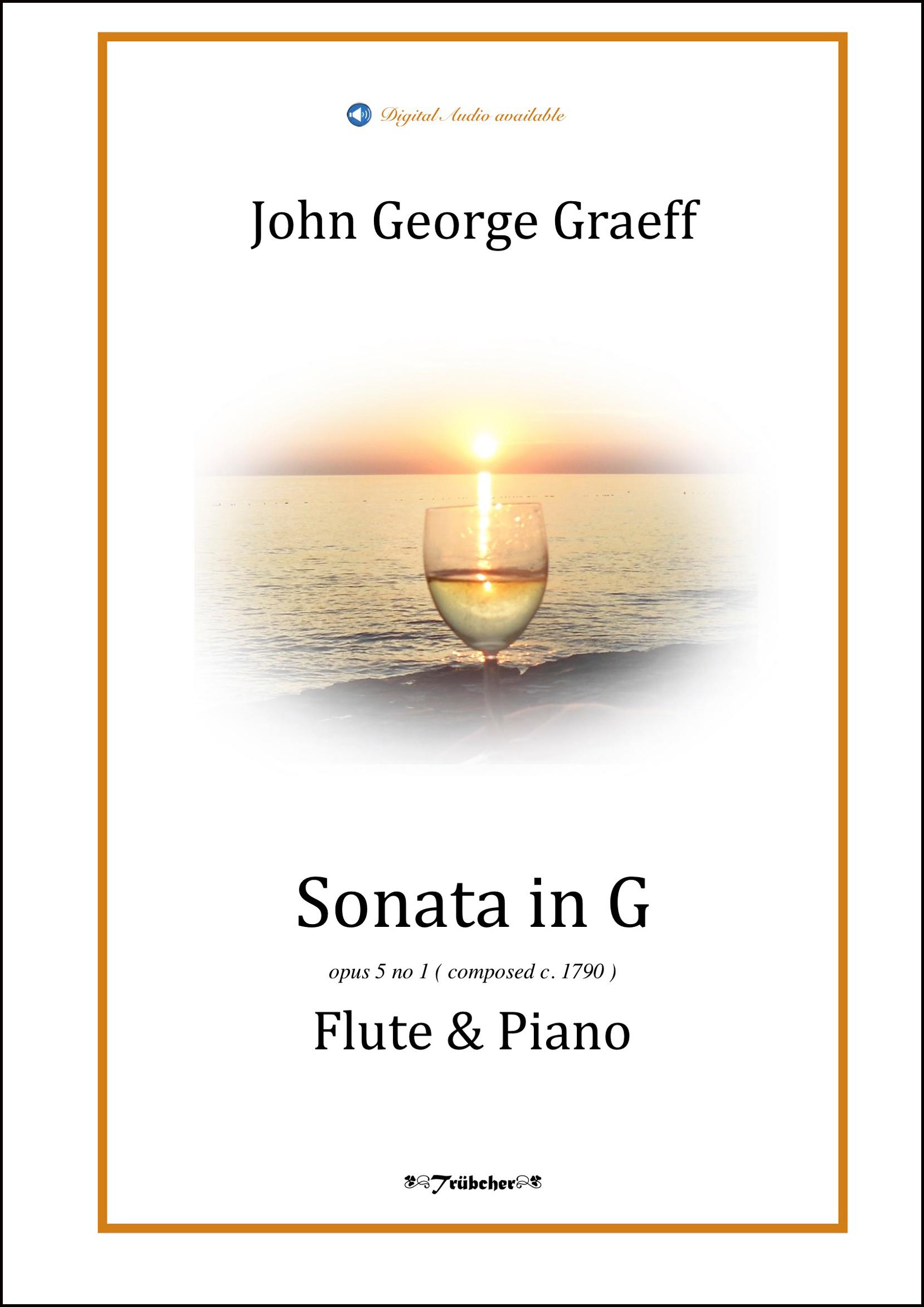 GRAEFF, J.G. - Sonata in G (c.1790) for flute & piano [sheet music & play-along]
---
Earn 0 reward points
---
Movements: (1) Allegro (2) Adagio (3) Rondo
Composer: GRAEFF, Johann Georg (1762 - 1829)

Instrumentation: 

flute & piano

Difficulty Level: 

Intermediate or above [ UK grade 6+ ]

Duration: 

(1) 3:00 (2) 2:40 (3) 3:10

Genre: 

Classical
979070-8082-53-8
This delightful sonata (opus 5 no.1) was composed c. 1790 - the same year that Mozart wrote Cosi Fan Tutte.
The three movements are an enjoyable mix of Classical styles, looking back towards CPE Bach in the poignant second movement and forwards to Rossini in the jolly 3rd movement. The original includes a figured bass, which has been realised for this edition by Roz Trubger.
J.G. Graeff (1762 - 1829) was a pupil of Haydn and a friend of Clementi and lived in England for most of his life.
This sonata is playable by a student of upper intermediate ability, but benefits from being performed by an advanced player.
SAMPLE:


Sheet Music: flute solo, piano part
PDF = 20 pp
MP3 file size = 5.5MB